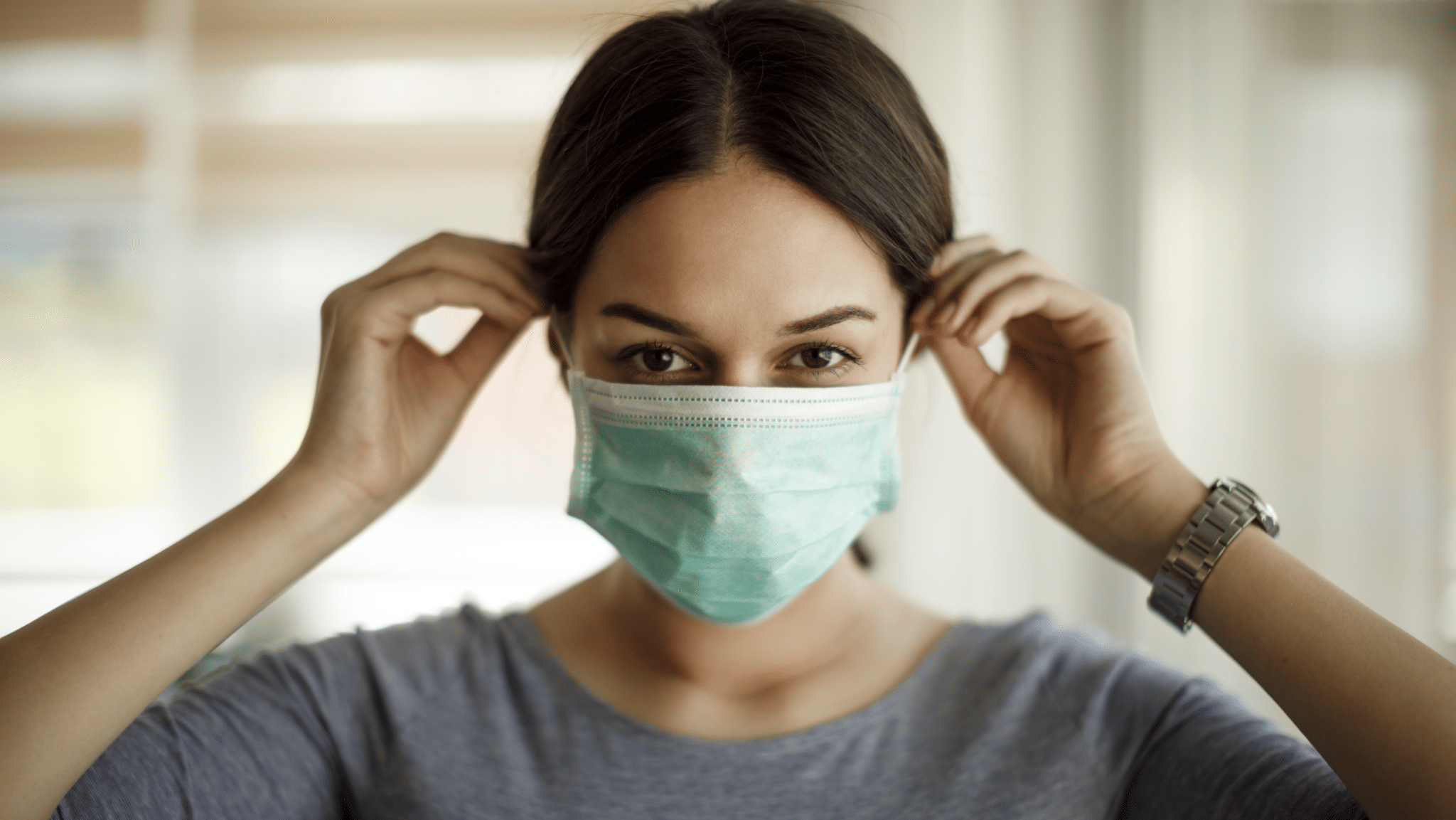 Stopp sopp-akne – også kjent som «maskekviser»
Nå som masker er kommet for å bli, forhåpentligvis er de ikke her for alltid … noen maskebrukere merker at vanlig maskebruk fører til oppblussing av visse hudtilstander, inkludert eksem og utslett. Noen ser til og med at resultatet av et varmt, fuktig miljø fanget i en maske fører til sopp-akne.
Hva er sopp-akne også kalt fungal acne ?
Sopp-akne også kjent som soppfollikulitt, oppstår når gjær kommer inn i hårsekken og formerer seg, og forårsaker kviser som ligger på hudens overflate. Noen ganger vil du merke disse
paplene
som rosa, men de vil av og til ha en hvit hudhorm. Det er også vanlig å oppleve rødhet, hevelse, kløe og en og annen stikkende følelse. Sopp-akne kan forekomme hvor som helst når miljøet er varmt, fuktig og en ikke har en sterk og sunn hudbarriere. Under den perfekte kombinasjonen av faktorer kan området under COVID-19-masken din utvikle seg til en infeksjon. Der huden folder seg gjerne rundt munnen og nesen, sannsynligvis på grunn av aldring, er det vanlige steder for sopp-akne å trives. Personer med mer oljete hud, tendenser til akne og økt talgproduksjon samt hudtilstander som eksem og rosacea er mer utsatt og har høyere sannsynlig for å utvikle en potensiell infeksjon.
Hvordan vet jeg om jeg har COVID-19 sopp-akne?
Hvis du merker små, hevede blemmer, kviser, utslett, ømhet og gnagsår, må du straks søke hjelp fra medisinsk hudekspertise. Forsinket behandling kan føre til en forverret infeksjon. Behandling av infeksjonen vil vanligvis ta 7 til 10 dager.
Hvordan kan jeg forhindre sopp-akne og COVID-19 maskering?
For å forhindre sopp-akne og COVID-19 maskeakne, er det beste du kan gjøre å bruke engangsmaske som puster, bomull er et alternativ, men den bør vaskes etter hver bruk. Når du vasker maskene dine regelmessig i et mildt vaskemiddel forhindrer du ytterligere irritasjon. Hvis det er mulig, roter mellom masker hele dagen. Utenom å ha på seg en ren maske, er det viktig å starte med et medisinsk hudprogram med høye konsentrasjoner av aktive ingredienser. Men det er ikke nok, du må også påse at produktene er i lufttette pumper slik at effekten ikke forringes. Og sist men ikke minst, det må være en serie som er fri for irritanter som øker inflammasjon og gjør vondt verre. Den beste sopp-akne forebygging får du med Acne Clear Program, en 4 stegs rutine som du bruker morgen og kveld. Den behandler akne og forhindrer nye utbrudd. Programmet jobber mot inflammasjon, er vegansk, ikke testet på dyr, fri for irritanter slik som Sulfater & Parabener, kunstige fargestoffer og -dufter. Produktene er også fri for Etylalkohol, Phthalater, DEA, TEA, MEA, Hydrokinon, Kojinsyre, BHA, BHT og Triclosan. 
Når du bruker dette effektive vitenskapelig dokumenterte programmet, påse at ikke skitt, olje og bakterier blir fanget under masken og forårsaker utbrudd.
Fjerner akne & forhindrer nye utbrudd
1
Low PH Exfoliating
Cleanser
2
The Peptide
Pore Minimizer
3
Mattifier
Antioxidant Serum
Hva er den beste sopp-akne behandlingen?
Sopp-akne behandling er like enkel som den forebyggende prosessen – vår anbefaling er et morgen og kveld program som The Acne Clear Program. Sjekk også hudpleieproduktene dine i form av sminke for å sikre at de ikke er komedogene. Sopp-akne behandling og maskebehandling av akne begynner med å være konsistent i pleien av huden din og bruken av hudprogram og rene masker. Ikke forvent at kviser vil forsvinne dagen etter at du har startet en rutine. Gi det noen uker med jevn omsorg for å begynne å se endringer. Dersom de blir verre trenger du også en profesjonell ansiktsbehandling slik at du avhjelper prosessen.
Vi anbefaler at alle med nye eller forverret akne søker hjelp fra medisinsk hudekspertise for å fastslå den underliggende årsaken. Dette for å finne det beste behandlingsforløpet som passer til din livsstil. Book en uforpliktende konsultasjon hos Elite Helse i dag.

The Acne Clear Program fjerner hudormer, minimerer porer og aknearr i løpet av 6–12 uker. Reduserer rødhet og gir en glattere hudtekstur og jevnere hudtone. Programmet eksfolierer, gir en oppstrammende effekt, frisker opp hudtonen og tilfører fuktighet og antioksidanter. Programmet passer for både ung og voksen akneutsatt hud.