Studie av
The Age-well Program
Dagens anti-age forbruker har endret seg til å også inkludere kvinner i syttiårene og oppover. Vi har derfor inkludert deltakere som er over den typiske øvre alderen mellom 55–60 år for å få et mer nøyaktig resultat.
Studiens gjennomføring
Den åpne studien ble fullført av 14 kvinner og én mann i alderen 37–75 år. Hudpleieprogrammet ble brukt to ganger daglig i 12 uker.
Deltakerne brukte ingen andre hudpleieprodukter* og gjennomgikk ingen andre hudpleiebehandlinger i minst én måned før eller under selve studien. Personene ble vurdert og fotografert. De ble fysisk undersøkt av en autorisert hudlege fra start (baseline) og deretter to ganger i uken, i en periode på 12 uker. I denne perioden påførte deltakerne de tre produktene to ganger daglig. 
*De ble anbefalt å bruke sitt vanlige SPF-produkt hvis de skulle være utendørs.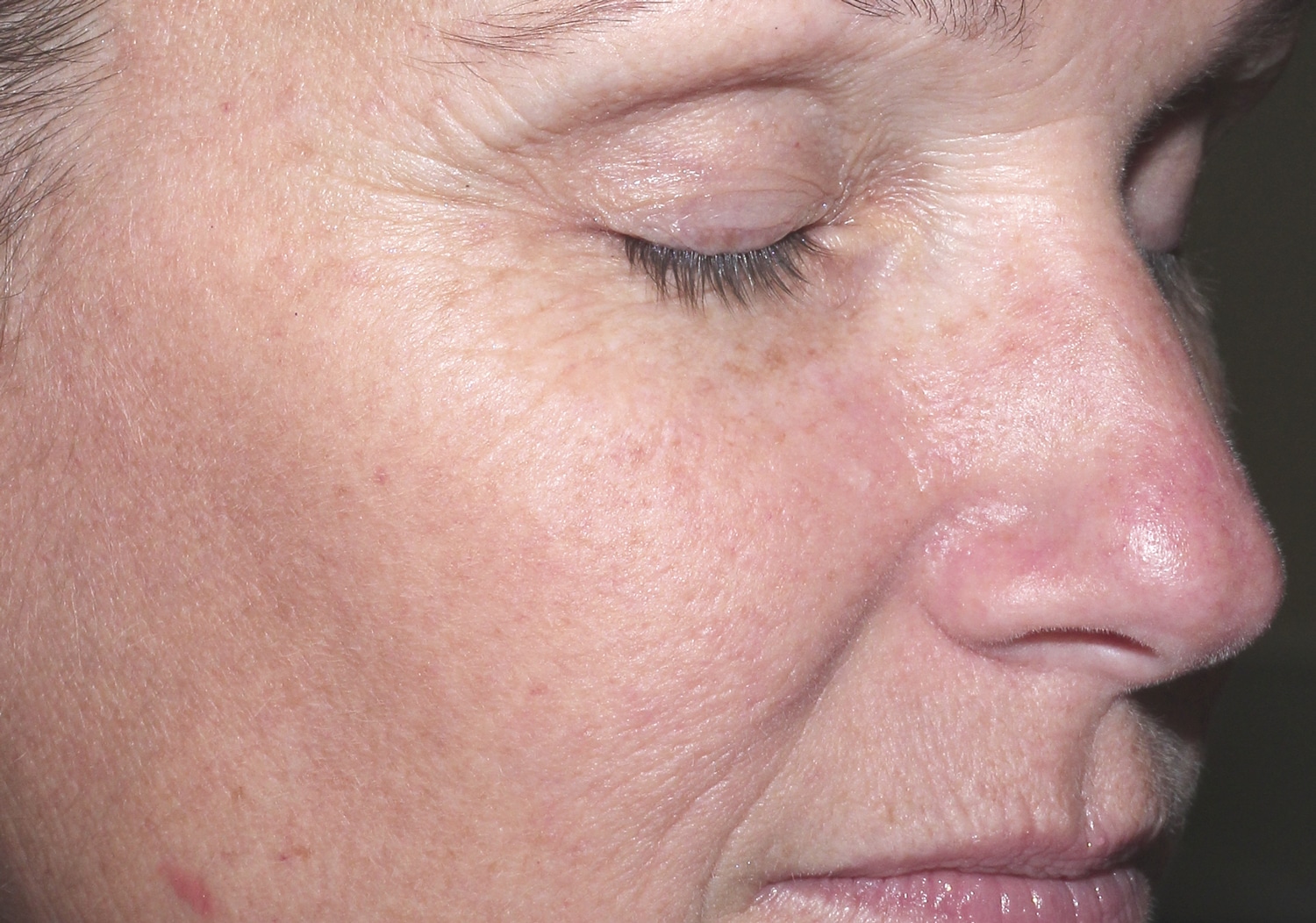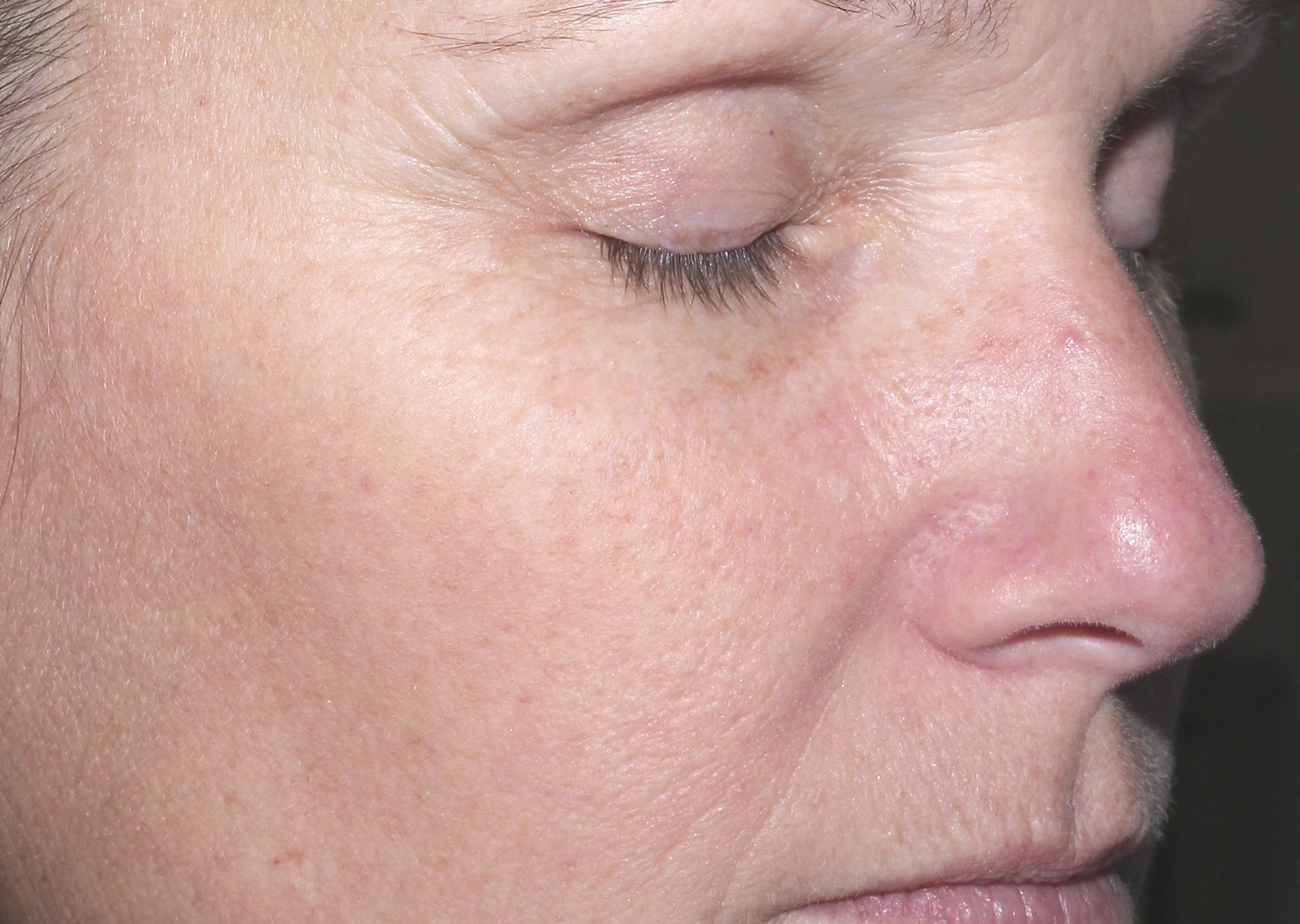 Tekstur
Denne 49-årige kvinnen hadde problemer med ujevn pigmentering, rødhet, ujevn hudtekstur og linjer rundt øynene.
På bildet tatt etter 4 uker kan man tydelig se reduksjon av misfarging, rødhet, jevnere hudtekstur og færre kråketær.
Studiens resultater
Denne studien gir sterke bevis på at programmet, brukt to ganger daglig som et hudpleieprogram, kan gi betydelig synlig forbedring i visse parametere i utseendet. Alle de 15 deltakerne hadde synlige fine linjer og/eller rynker fra start av studien. Etter fire uker viste 87% synlige forbedringer av linjer og rynker. De to deltakerne som ikke viste forbedring ved denne parameter, var i alderen 70 og 75 år og hadde kraftig fotoskade og dype rynker ved oppstarten av programmet. 75-åringen viste forbedring etter 12 uker.
Lipochroman® – antioksidanten med dobbel virkning, viser på T-Bar testen å ha den høyeste aktive virkningen mot oksygenfrie radikaler. Den er også aktiv mot nitrogenfrie radikaler. Siden nitrogen utgjør omtrent 90% av atmosfæren og siden den har den sterkeste, aktive virkningen mot oksygenfrie radikaler, er den synlige forbedringen i huden på foto- og miljøaldring ganske forutsigbar selv etter 4 uker.
Tyrosinasehemmere (syrin-stamceller, tetraheksyl-decyl-askorbat og Chromabright) i programmet er også fotobeskyttende, noe som kan være grunnen til at reduksjonen av rødhet og utjevning av hudtone sees så tidlig som etter 4 uker.
Marineekstraktene (Brunalger og Undaria) som er DNA modulatorer, ser ut til å være avgjørende for den generelle foryngelsen som sees hos alle deltakerne etter 4 uker. Dette på grunn av reduksjon i det aldrende proteinet progerin, så
vel som betydelig reduksjon i linjer og noe redusert nasolabial foldedybde (på grunn av genaktivering av genene som er ansvarlige for syntesen av hyaluronsyre, kollagen og elastin).
Alle deltakerne rapporterte at produktene ble godt tolerert i de 12 ukene studien pågikk.
Forbedring av fine linjer og rynker i %
Forbedring av hudtone i %
Forbedring av hudstruktur i %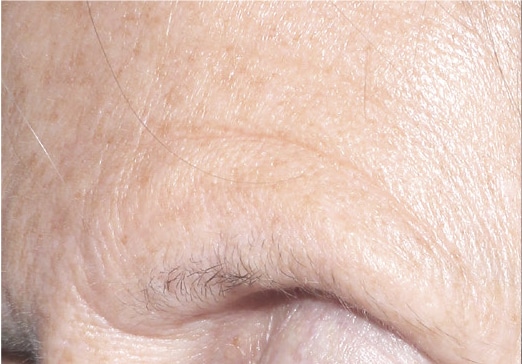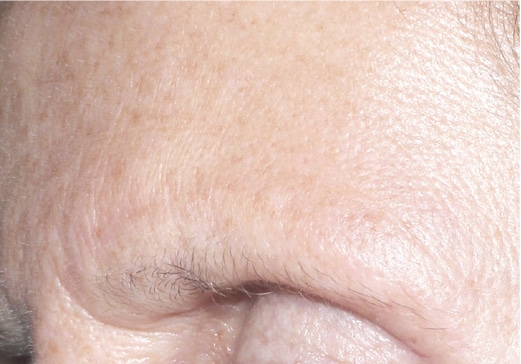 Linjer og rynker
Denne 58-årige kvinnen hadde dype linjer i pannen, ujevn pigmentering, grov hudstruktur og en aldrende hud ved oppstarten (baseline). Hun hadde prøvd utallige hudpleieprodukter utskrevet av lege og fra kosmetikkprodusenter, men uten ønsket effekt.

På bildet tatt etter 4 uker kan man tydelig se reduserte linjer i pannen, forbedret hudstruktur og jevnere hudfarge.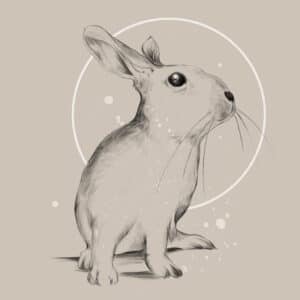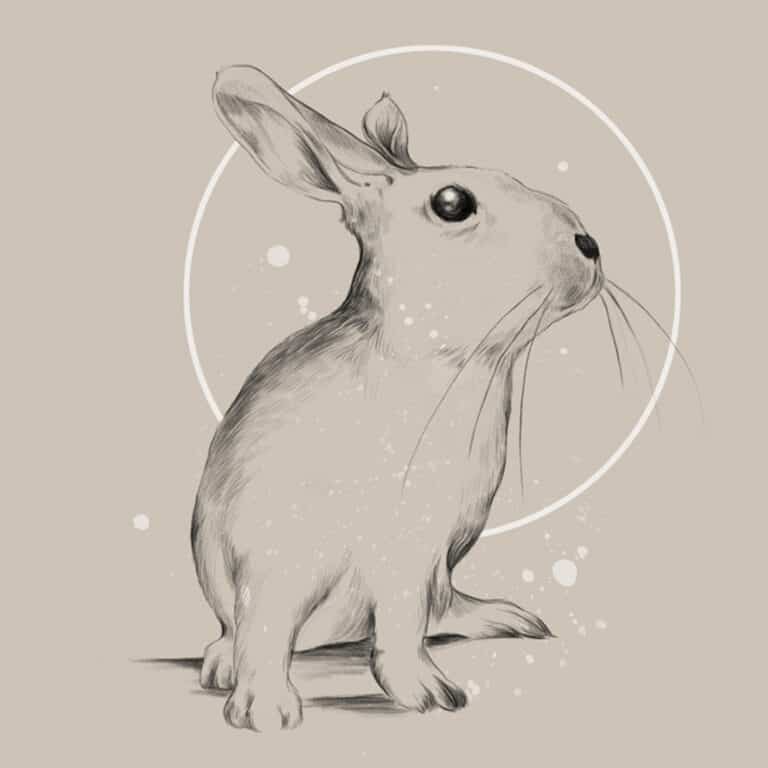 Vegansk og ikke testet på dyr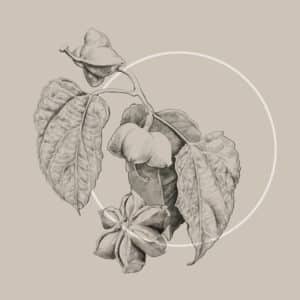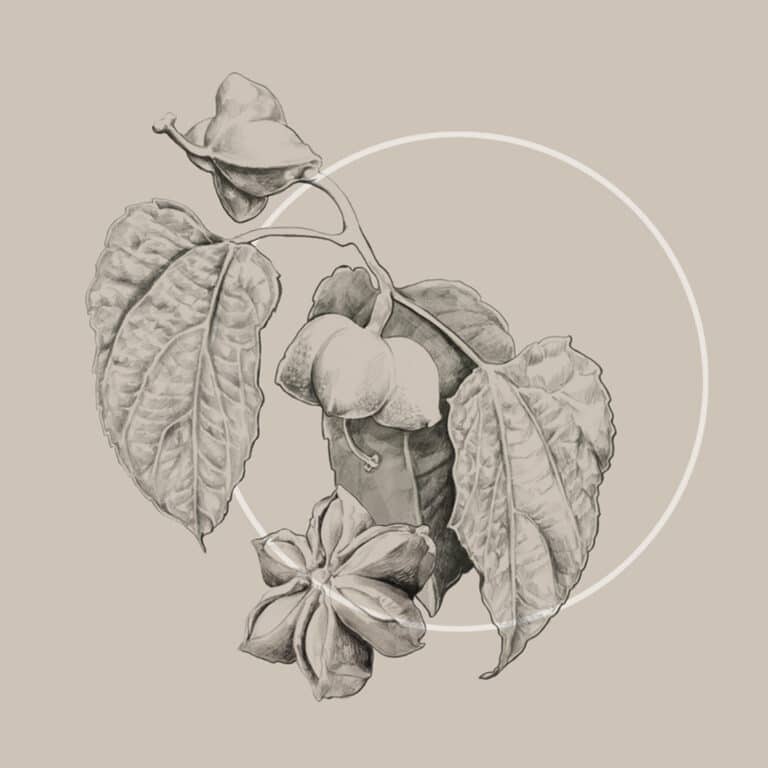 Fri for Sulfater, Parabener, kunstige fargestoffer og dufter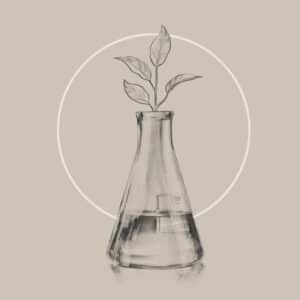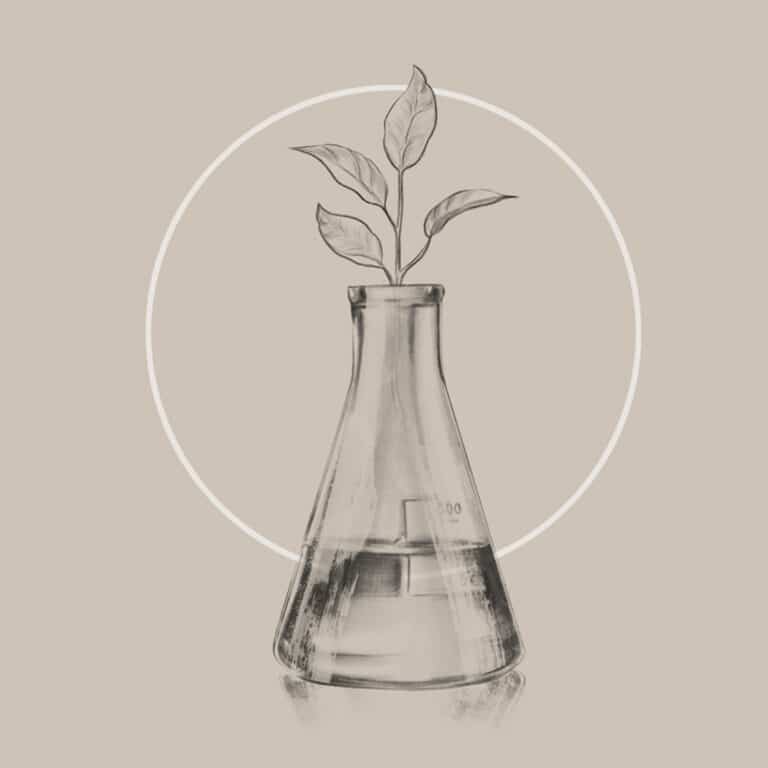 Fri for Etylalkohol, Phthalater, DEA, TEA, MEA, Hydrokinon, Kojinsyre, BHA, BHT og Triclosan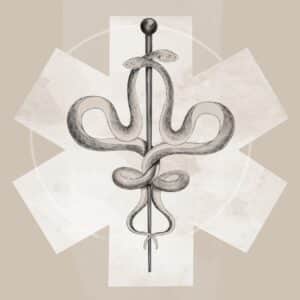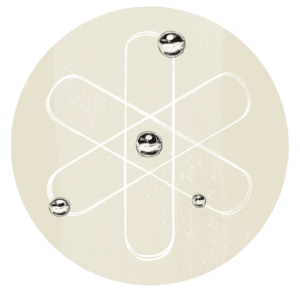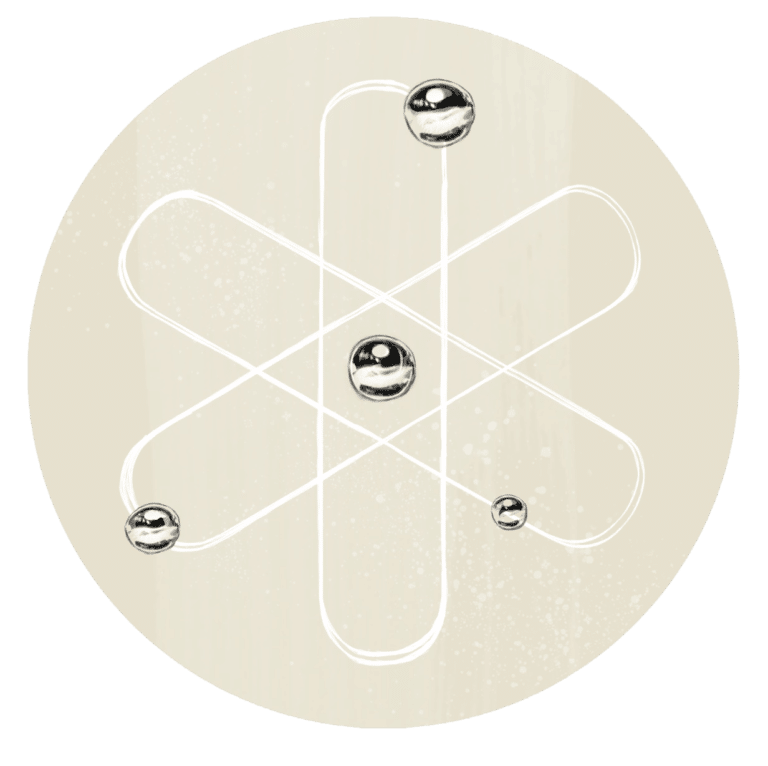 Høyeste kvalitet i kombinasjon med det siste innen fremtidsrettet teknologi
Ansiktsvask for tørr og moden hud –
forebygger rosacea og rødhet
Fuktighetsgivende ansiktsvask med botaniske ekstrakter. Kamomille, ingefær og marine ingredienser for skånsom vask av huden. Ansikts-vasken er tilsatt brun alge som fjerner PM 2,5 som er 30 ganger mindre enn våre porer og kommer fra innendørs forurensning og fremskynder aldringsprosessen.
Egner seg godt til bruk om vinteren eller i klima med kald og tørr luft. Alge- og botaniske peptider gjenoppretter fuktighetsbalansen med 128% etter første gangs bruk. Ideell etter solbrenthet, før og etter behandlinger, samt for sensitiv hud.
Kan brukes på 3 forskjellige måter; som sminkefjerner, maske eller rens.
Anti-aldrings serum for alle hudtyper
Fuktighetsgivende serum som jevner ut synlige linjer og rynker, gir en jevnere og klarere hudtone med mer glød. Beskytter mot miljøgifter, frie radikaler og behandler UVA- og UVA- skader. Bremser progerin, hudens aldringsprotein og  øker hudens fylde med hyaluronsyre. Hjelper på voksenakne, forfiner porer, roer rødhet og rosacea.
Kan brukes morgen og kveld.
Vitamin C 3%: Antioksidant som booster kollagenproduksjonen, åtte ganger sterkere enn L-askorbinsyre i kollagenformasjon.

Stamceller fra syrin: Kraftig antiinflammatorisk, motvirker akne og jevner ut hyperpigmentering ved å hemme tyrosinase og nøytralisere frie radikaler.

Algeekstrakt: Bidrar til gen-modulasjon som fremmer detoksifisering av aldringsproteinet progerin.

Undarine: Marinekstrakt som aktiverer fjorten gener, ansvarlige for ekstracellulær matrix proteinsyntese, som øker kollagen, elastin og hyaloronsyre i huden.
Fuktighetskrem med banebrytende antioksidant-teknologi
Anti-aldrings fuktighetskremen som beskytter, forebygger og reverserer hyperpigmentering og aldersflekker. Reduserer rynker og fine linjer, forhindrer tap av elastisitet, forebygger rødhet og reduserer betennelse i huden. Gir en jevnere hudtone, fukter og strammer opp med avanserte peptider.
Kremen kommer i en lufttett dispenser for å optimalisere
stabiliteten til de aktive ingrediensene. Kan brukes morgen og kveld.
Lipochroman: Den sterkeste antioksidanten på markedet, beskytter mot

 

miljøforurensing inkl. nitrogenfrie radikaler.

Chromabright: Avansert botanisk blekemiddel for å jevne ut pigmentering og aldersflekker. Medfører ikke sensitivitet mot UV-stråler. Beskytter mot HEV- lys, UVA og UVB – dobbelt så effektivt som kojic-syre.

Pseuddoalteromonas Ferment Extract Peptider: Fermentert pro-biotisk ingrediens fra Antarktis. Styrker kollagenet, jevner ut fine linjer og rynker.

Bio-identiske lipider og planteekstrakter av lavendel, kamomille og geranium
inneholder Stem Cells Skin Booster – anti-aldrings serum for alle hudtyper, aktive ingredienser som vitamin C, kollagen booster og viktige UVA og UVB beskyttelser. 
Jevner ut synlige linjer og rynker, beskytter mot miljøgifter og frie radikaler. Progerin bremser hudens aldringsprosess og hyaluronsyre øker hudens fylde. Programmet hjelper på voksenakne, gir klar og jevn hudtone og virker beroligende på rødhet og rosacea.